Modern Pop Hits for Concert Band Tuesday, March 12, 2013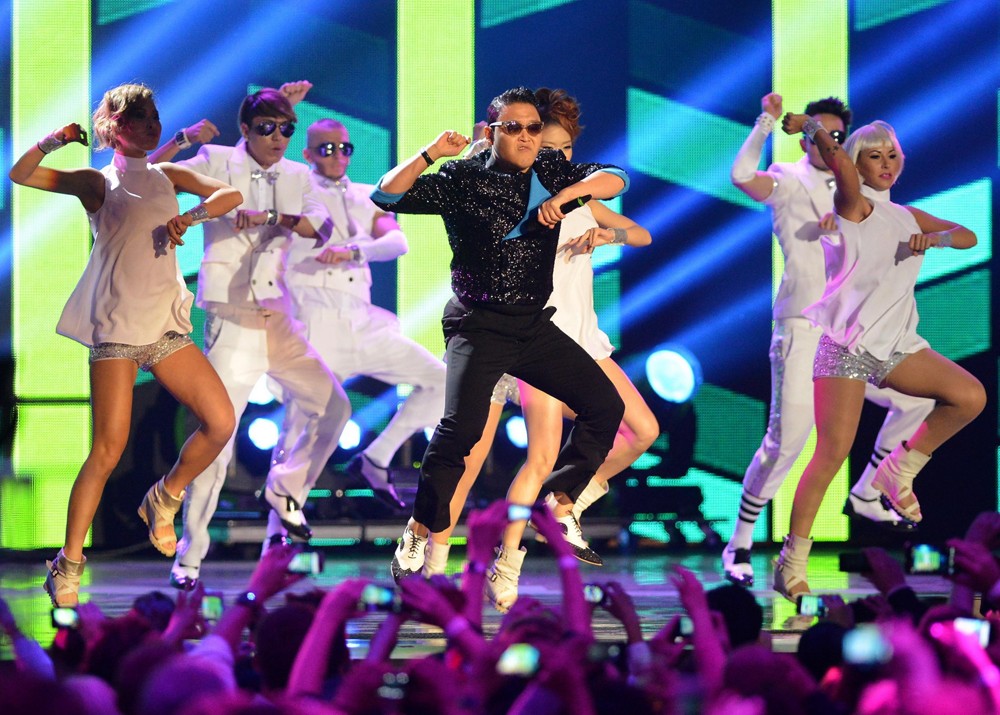 Our second post highlighting music for spring concerts features arrangements of current pop hits for concert band.  After working on standard band repertoire and works for large group adjudication, most band directors like to give their students something familiar and fun.  This helps maintain their interest – many of us ended up playing music because of pop and rock songs anyway, and often features rhythms and styles in the more advanced arrangements that are challenging to read and interpret.  Ranging from Maroon 5 and Psy to Bruno Mars, Katy Perry, and fun, there is a smattering of something for everyone, and if modern pop isn't your thing, we'll be featuring more movie and T.V. titles, as well as new classic rock, pop, and jazz arrangements in upcoming posts, so keep reading!
For more great pop ideas, check out the Pop, Patriotic, & Novelty heading on our concert band page, as well as the Top 40 and Rock Classics categories in our Listening Library!
Gangnam Style
arr. Michael Brown              Grade 3
Recorded by South Korean rapper Psy, this stylized smash hit has taken pop culture by storm with a viral video (over 878 million views!), TV appearances, parodies, and even flash mobs!
Moves Like Jagger
arr. James Kazik                    Grade 2
This catchy hit recorded by Maroon 5 with Christina Aguilera is both tuneful and upbeat. With the melodic lines passed from section to section, this is sure to be fun for the entire band.
Party Dance Mix
arr. Paul Murtha                   Grade 3
From the iTunes hit list to the dance floor, this upbeat medley features three of the hottest dance hits today: Moves Like Jagger, Good Time, and Party Rock Anthem.
Party Rock Anthem
arr. Paul Murtha                   Grade 1.5
arr. Michael Brown              Grade 2
Featuring a catchy melodic riff and plenty of energy, this #1 hit is available for both beginning and developing bands.
Runaway Baby
arr. Paul Murtha                   Grade 3
Featuring a tuneful melody, well-constructed form, and an energetic pulse, this song by contemporary hit-maker Bruno Mars adapts quite well for band in this entertaining and dynamic arrangement from Paul Murtha.
Teenage Dream/Super Bass
arr. Victor Lopez                   Grade 2
Two of the biggest hits by two of today's most popular female artists, Katy Perry and Nicki Minaj, in an arrangement perfect for developing bands by Victor Lopez.
We Are Young
arr. Michael Story                Grade 1
Described as a power ballad with indie pop and alternative rock influences, this hot chart by the band fun has been featured on Glee. Opening with the drum introduction that is on the CD track, your beginners will sound huge with this energetic pop melody.